A courageous 5-year-old cat named Gobo Fraggle had his life transformed when a veterinarian removed a staggering half pound of matted fur, giving him a fresh start.
Gobo was among the fortunate ones rescued from a dire situation where 24 cats and 16 dogs were confined in filthy, cramped cages. Purrfect Pals, a rescue group based in Arlington, Washington, took in 15 of the cats and immediately began their journey to recovery.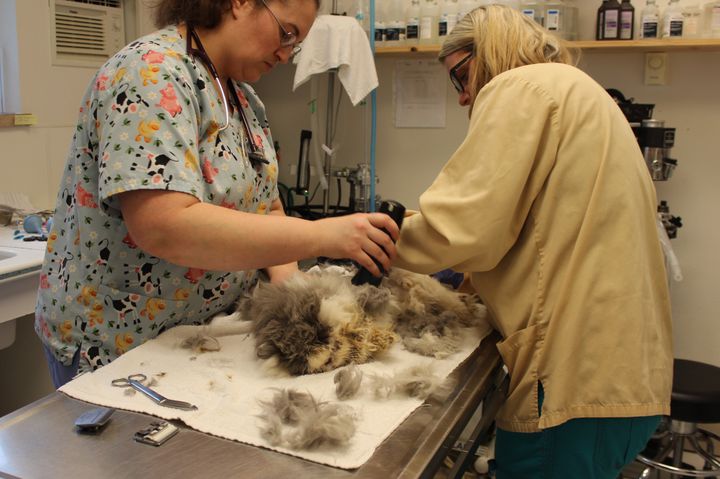 Prior to their rescue, none of the cats had been spayed or neutered, and they suffered from various ailments such as severe matting, sores, and upper respiratory infections. Gobo arrived at Purrfect Pals with extreme shyness, but the dedicated staff was determined to restore his confidence and help him find love once again.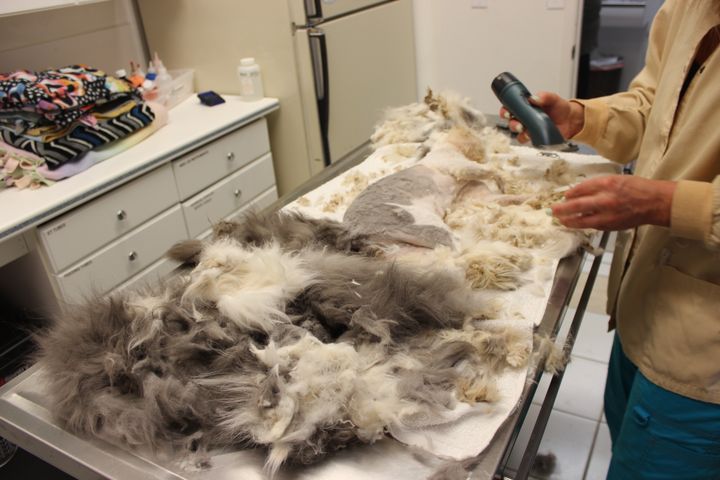 The rescued felines received essential medical treatment, and Gobo underwent a much-needed makeover. His entire body was covered in mats, even between his toes, and his nails had grown into his paw pads. Purrfect Pals shared the challenging condition he was in.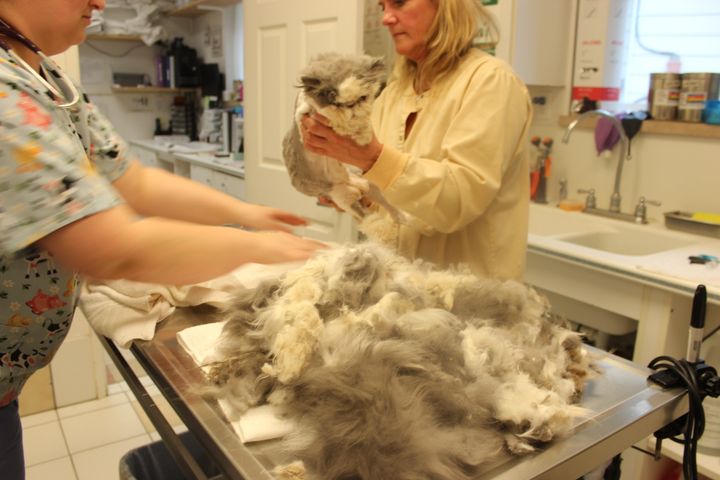 Following the haircut, Gobo relished the affection and gentle head scratches from the compassionate staff. Despite his initial grumpy appearance, he revealed a softer side and couldn't resist the pleasure of having his ears rubbed.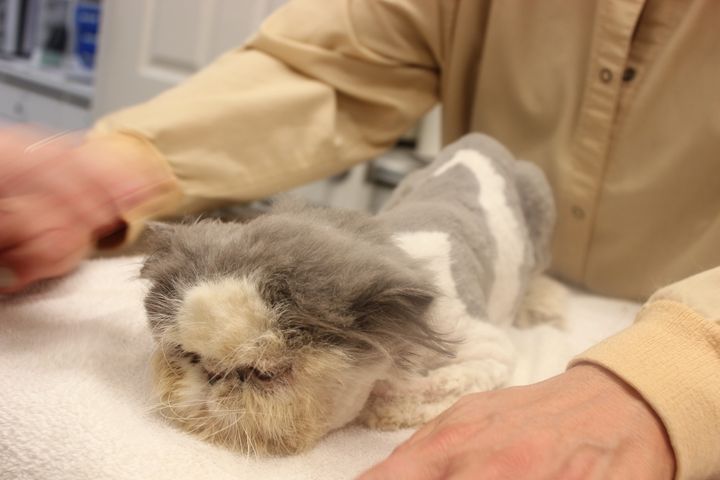 Thanks to the veterinary care he received, Gobo's overall well-being improved significantly. He now enjoys the pampering and love provided by the dedicated staff and volunteers at the rescue center.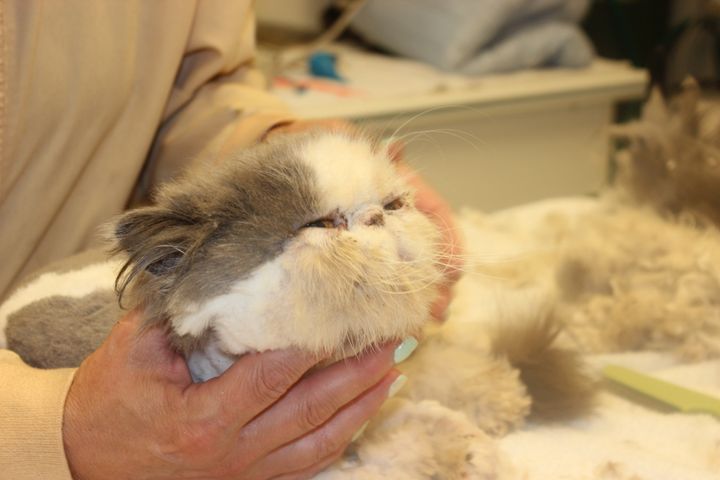 While the road to recovery for these cats is long, everyone at Purrfect Pals remains steadfast in their commitment to offering these deserving animals a second chance at a better life.