On a recent evening, Carla Stowe was at home when she noticed her dogs were agitated, trying to alert her to something going on outside. Stowe, president of Baby Gunn's Animal Rescue, grabbed a flashlight and quickly ventured out into her yard.
Peering through the dark, Stowe's flashlight soon illuminated the culprit — a yellow box, held together by duct tape, abandoned in the grass. As she approached, Stowe noticed someone staring at her from within.
"I could see his eyes, but [I was] not really sure what was in the crate," Stowe told The Dodo.
Inching closer, Stowe tried to get a better look. Though she was still having trouble identifying her visitor, she could discern noises coming from the box.
"His head was down, but I could hear the constant thumping of his tail," Stowe said.
Stowe cut open the duct tape and zip ties securing the crate. She opened the door and finally saw the friendly dog who'd been holed up inside.
"When I realized it was a pit bull, my heart sank," Stowe said.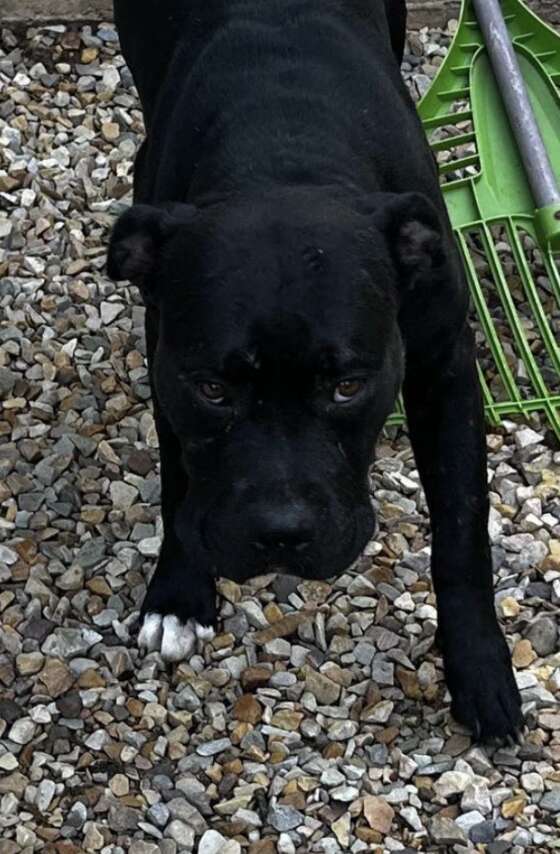 Stowe was furious that someone had left the sweet dog in such a state, but happy that he'd finally be getting the care he deserved. The dog, later named RD, was admitted into Baby Gunn's Animal Rescue, where he's been adapting to his new surroundings, meeting new friends and learning how to love again.
"He is slowly adjusting," Stowe said. "We have introduced him to a few of the others that reside here."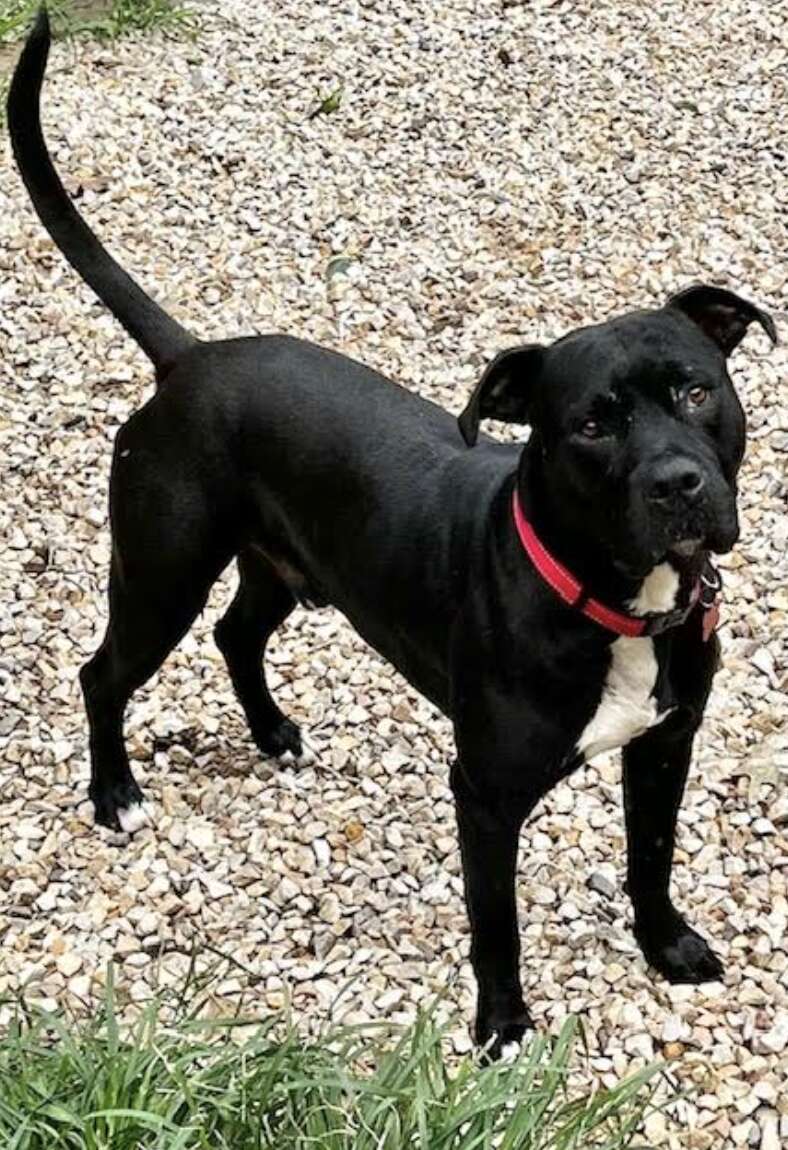 Once he's ready, RD will be up for adoption through Baby Gunn's. Finally, this wayward pup will have a family who won't ever leave him behind.
"His future will be a bright one," Stowe said.